HOW THE SYSTEM WORKS
The system
and innovation in construction
Designing projects more easily, building safely and peace of mind in use: this is modular building. Mobu is an unprecedented dry construction system based on easy, stable and safe assembly of building components. Versatile and dynamic, it can be used to build all kinds of buildings.
Certain times and costs
Modular system, versatility of design
Speed of construction
Living comfort
Maximum security
Request information
The steel structure is the framework for an earthquake-resistant building that ensures optimal construction safety. Steel is a ductile material, resistant to tearing, breaking and yielding. It is relatively light and, through galvanizing, ensures protection and optimal resistance to corrosive agents.
Advantages of the system
Speed of construction
All elements of the building are factory-manufactured to industrial standards and assembled at the site, thus reducing construction times and waste, while also ensuring a precise completion date.
Certain costs
The materials calculated and used in modular systems allow for precise planning of expenditures, with a clear decrease in waste. The light weight of the structures lower the costs of foundations, excavation volumes and pouring.
Versatility of design
Each project is different and meets its future owner's needs. Modular systems are versatile: various combinations are possible, without size limits.
Energy performance
The application of advanced techniques and the integration of cutting-edge technologies into the construction system enable excellent energy and environmental performances.
Living comfort
Thanks to the advanced construction technique and materials used, Mobu buildings ensure a high level of thermal and acoustic insulation, an optimised heating and air-conditioning system that is perfectly integrated into the structure and healthy environments free of humidity.
Maximum security
Mobu buildings are earthquake-resistant by nature. The dry construction method, based on steel structural elements, is an ideal antiseismic solution.
Building with an eye to the future
Choosing a Mobu building offers a wide range of advantages, ensuring peace of mind in your home.
From construction to end-of-life, modular building is an approach oriented towards sustainability. Mobu's dry technology and construction sites do not ruin the landscape, and a high recovery rate is possible.
Steel is 100% recyclable
Steel structures can be disassembled, reassembled and, once they have served their purpose, fully recycled, thereby ensuring value over time.
High thermal insulation
The steel structure raises the walls from the ground, ensuring that they are thermally insulated.
Healthy environments
The walls of all Mobu buildings are made from insulated materials, guaranteeing the creation of healthy, comfortable environments.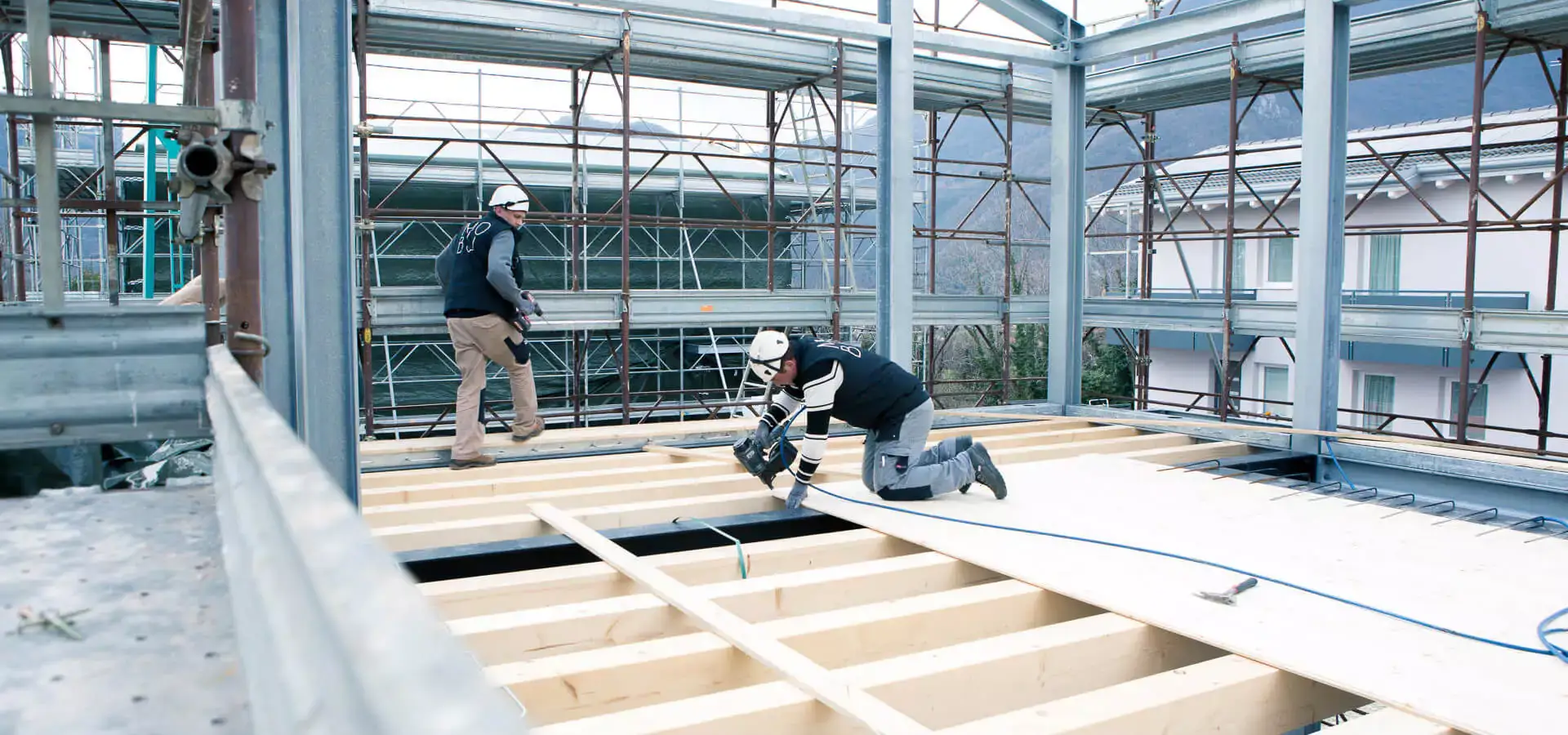 What sets apart from other construction systems?
Traditional
Brick and mortar
Speed of construction
Anti-seismic performance
Structural versatility
Certain costs
Durability and yield
Weight
Traceability and control
Energy efficiency
Traditional method
Uncertain times and slow construction
Variable costs
High level of waste
High level of labour
method
Certain times
Definitive costs
Minimal waste of materials
Industrial production