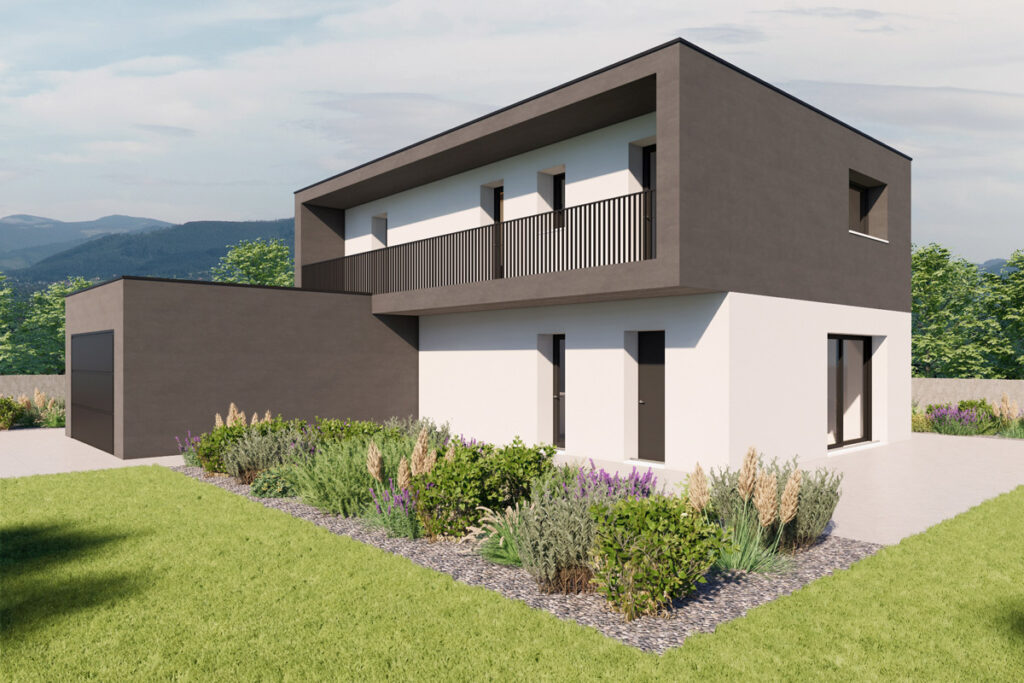 Plans, certifications and guarantees
Architectural plan
Structural plan
Building energy certification
Seismic certification
Ten-year legal warranty
M512-TP
This modern home, with 164 square metres of net floor space, features a unique, contemporary design. Characterised by two intersecting volumes, it creates a distinctive look with a designer feel.
Main characteristics
Square metres (net floor space)
164
Square metres (gross floor space)
216
Model composition
Steel structure and frame
Insulated, ventilated roof
Prices (unfinished) starting from:
176.139,00 €
The following are not included:
Foundation and underground services
Request information about this model
The house is distinguished by its captivating architecture and contemporary style, offering functional spaces and a comfortable living experience with a touch of elegance.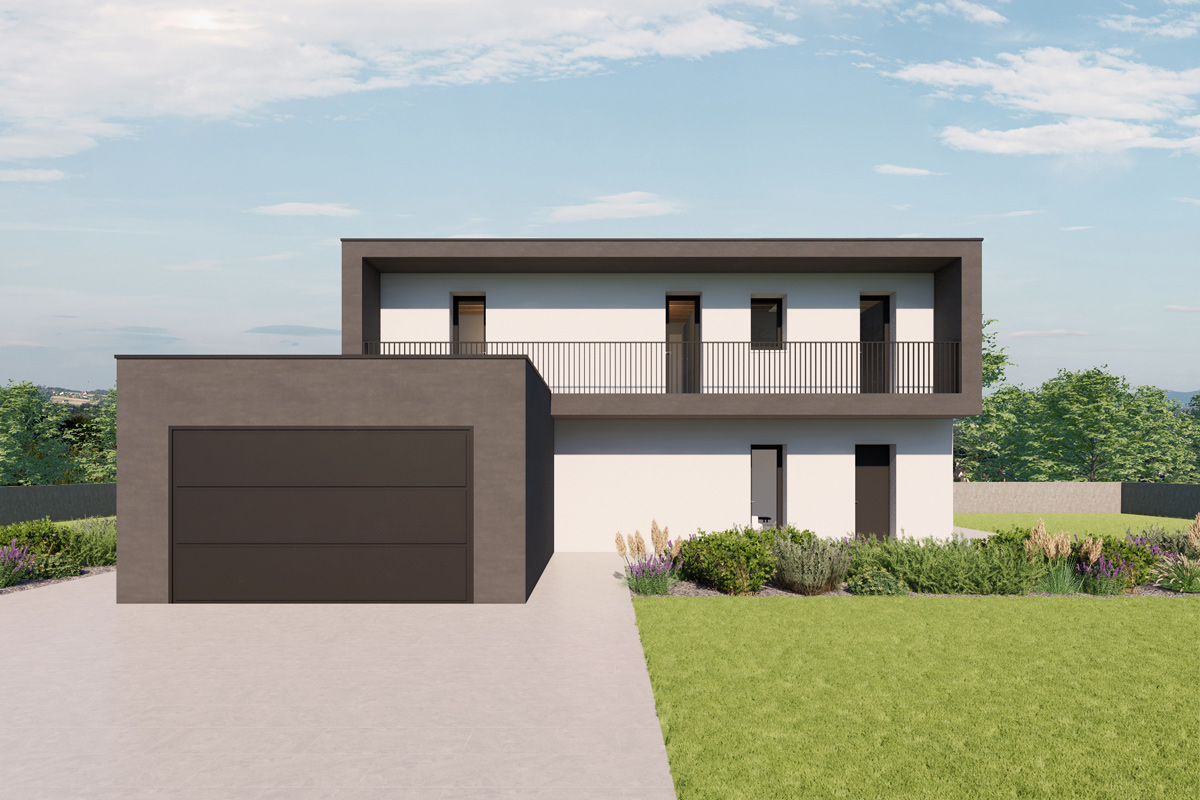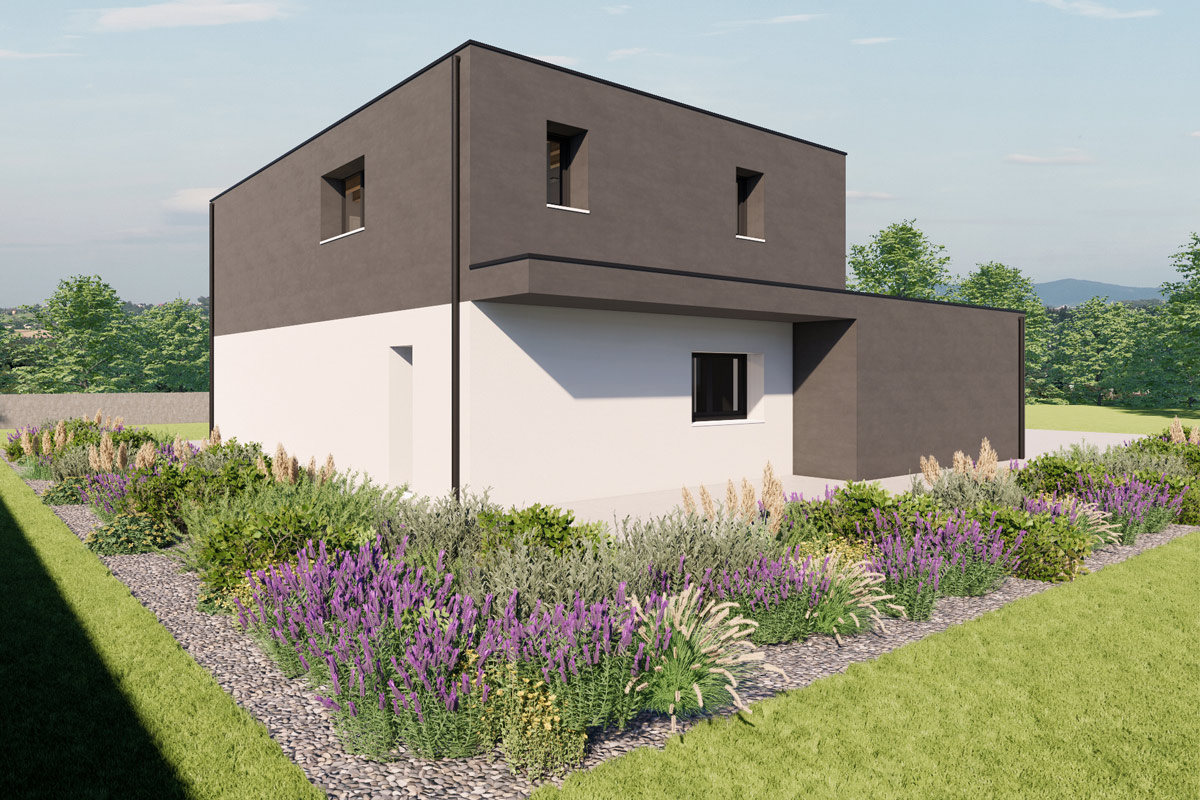 Example floor plan for the model
The site plan presented is merely an example for reference. Each home requires personalised design work to meet the client's needs and preferences. However, this site plan may be useful as a source of inspiration or ideas.
Download site plan
Reasons to live in a home
Choosing a Mobu home offers a wide range of advantages, such as solid construction due to the use of steel structural elements, a high level of living comfort due to excellent thermal and acoustic insulation and shorter construction times due to manufacture in the factory and assembly on site.
Solid construction and higher quality standards
Solid construction is a fundamental aspect to ensuring the safety and durability of any building. The use of steel structural elements contributes significantly to the solidity of Mobu homes.
Greater living comfort
Thanks to the advanced construction technique and materials used, Mobu buildings ensure a high level of thermal and acoustic insulation, optimised heating and air-conditioning systems that are perfectly integrated into the structure and healthy environments free of humidity.
Shorter construction times
All parts and elements of each building are manufactured in the company's factory to industrial standards and assembled on site. This process halves construction times and ensures a certain completion date.
Seismic guarantee
Mobu homes are earthquake-resistant by nature. The dry construction method, based on steel structural elements, is an ideal anti-seismic solution.
Explore similar models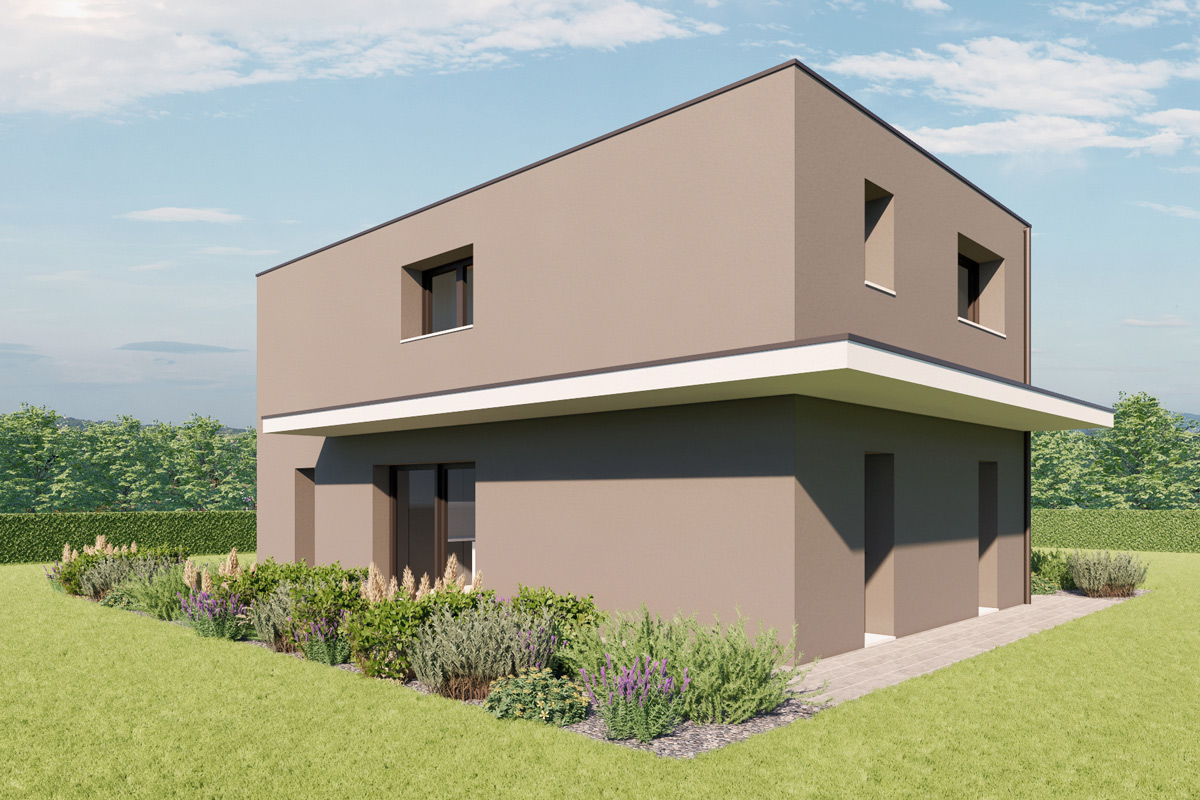 Model
M510-TP
This design for a flat-roofed home with 23-square-metre veranda features a contemporary, minimalist style. The ground floor includes an open living area with kitchen, dining room and living room, adjoining a roofed patio.
2 floors 137 sqm net 182 sqm gross
Explore the model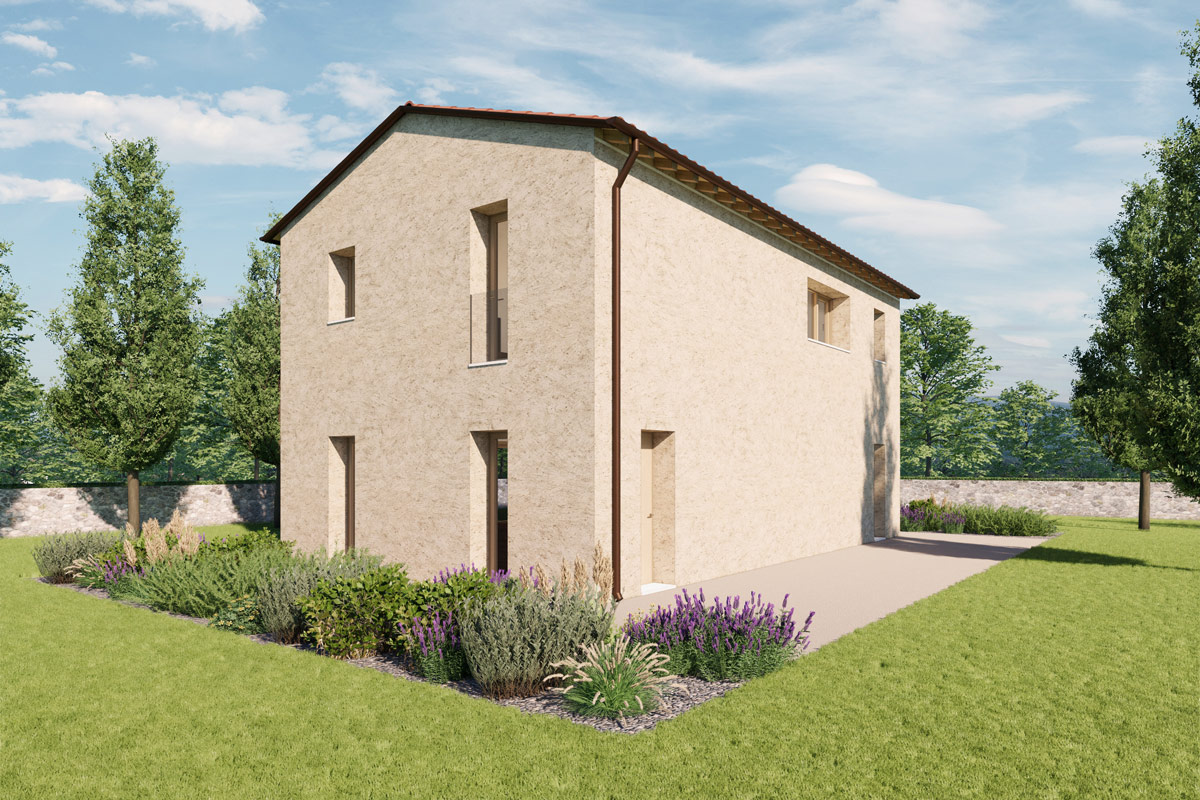 Model
M310-NS
This design for a classic home with roof parallel on the long side extends over two floors with a net floor area of 137 square metres.
2 floors 137 sqm net 182 sqm gross
Explore the model
Model
M321-NS
This classic home design has two floors, with a total net surface area of 156 square metres. The home is inspired by the traditional farmhouse style and offers a spacious roofed terrace of 21 square metres on the second floor.
2 floors 156 sqm net 203 sqm gross
Explore the model
Do you like it, but want another room?
If you would like to modify a home, we can adapt it to your preferences. Please contact us to discuss your project, and we will find the solution best suited to your needs.